Case Study - 420 Support Group - Cannabis Support Network
One of the most inspiring aspects to my life in the cannabis community is the exposure to other's experiences, their hardships- their successes. How they tackle life as I sometimes struggle to do as a patient is always something I focus on, this constantly makes me want to give it my all and give back.
---
At one of the very first cannabis events I attended, my partner pointed out to me a random guy. He said- "Look- he is a cannabis advocate. Very cool to see him out in the community." I questioned further and learned about the personal struggles and medical ailments he suffered. Over the course of a couple of months I got to meet & learn from Tony Kremer, Boneprone201 as he is known as online. Tony had started his 420 Support Group as an organization to bring the cannabis industry to the patients- removing the barriers of lack of knowledge and accessibility for patients. He opened up his home to meetings on a semi-monthly basis to learn from different brands, sample products and learn about cannabis. This was open to families, patients and those seeking more knowledge. It was an excellent resource those seeking liberty from judgement.
An issue that became apparent was issues facing patients struggles with mobility & consistency in their state of health. Every month the group has patients who would miss out and as accommodating as the group tries to be my partner & I felt like there was more we could do.
We were sitting back at the CannaCool Lounge back in February, hosted by Bonita Money in honor of advocate Montel Williams achievements, talking with Tony about anything we could do.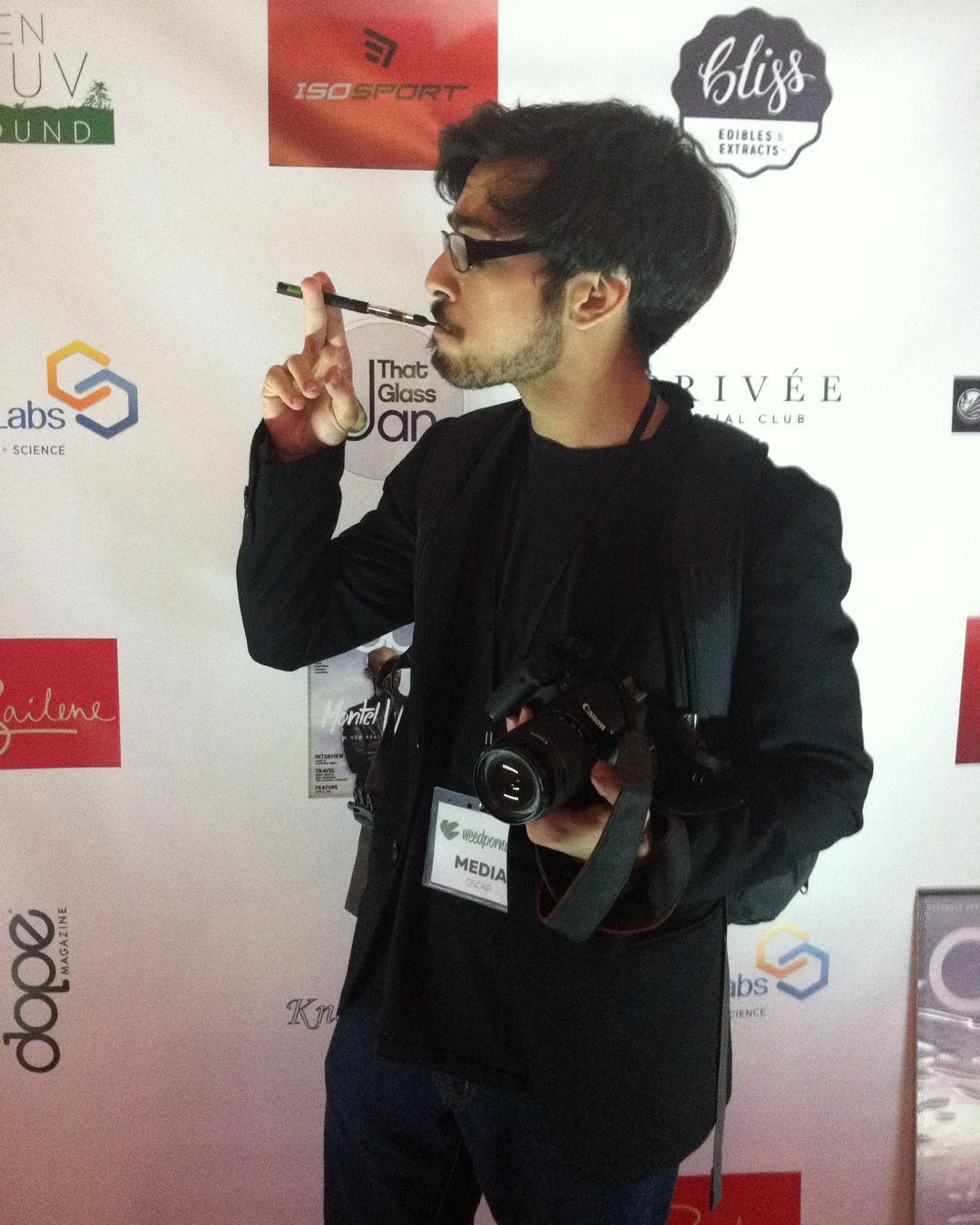 We were sitting in a circle with Cat Packer discussing accessibility resources in the cannabis space. Digital forums were a hot topic- webinars, group discussions, video feeds of major legislation. Creating accessibility.
Then it hit us- an online community resource for the 420 Support Group.
Challenges
We knew from the beginning we wanted to respect privacy & comfort levels. A large challenge was allowing there to be a space that patients could feel open discussing their conditions or feel capable of engaging with the cannabis community to benefit themselves or their families.
With growing fears of trolls, negative online backlash, and security leaks – our aim was to build a trust in the support group with emphasis on community leaders.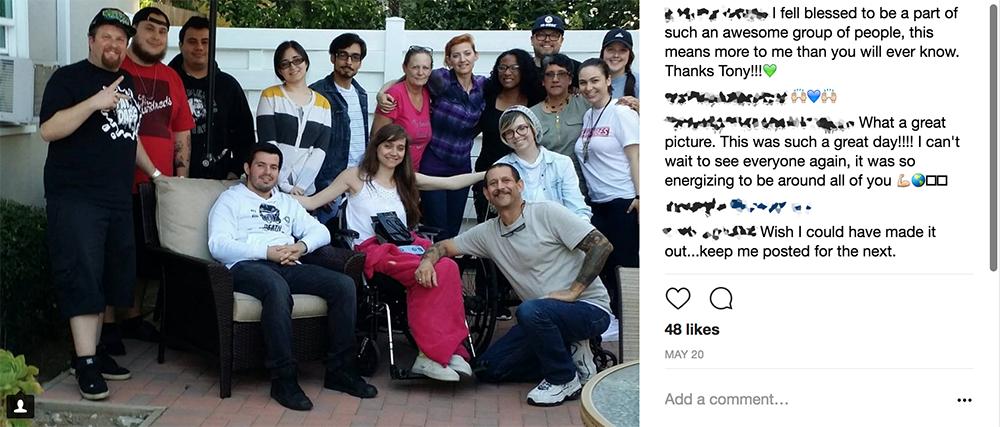 Goals
As a brand that is more accessibility orientated we wanted to focus on our branding & designs being easy to use, read, & understand. Looking back on the design work of hospitals, insurance plans & library websites often are unconsciously terrible- filled with small type, difficult flow structures, easily missed buttons & links, too data orientated to consider the types of individuals utilizing the site. We wanted to address all of these issues.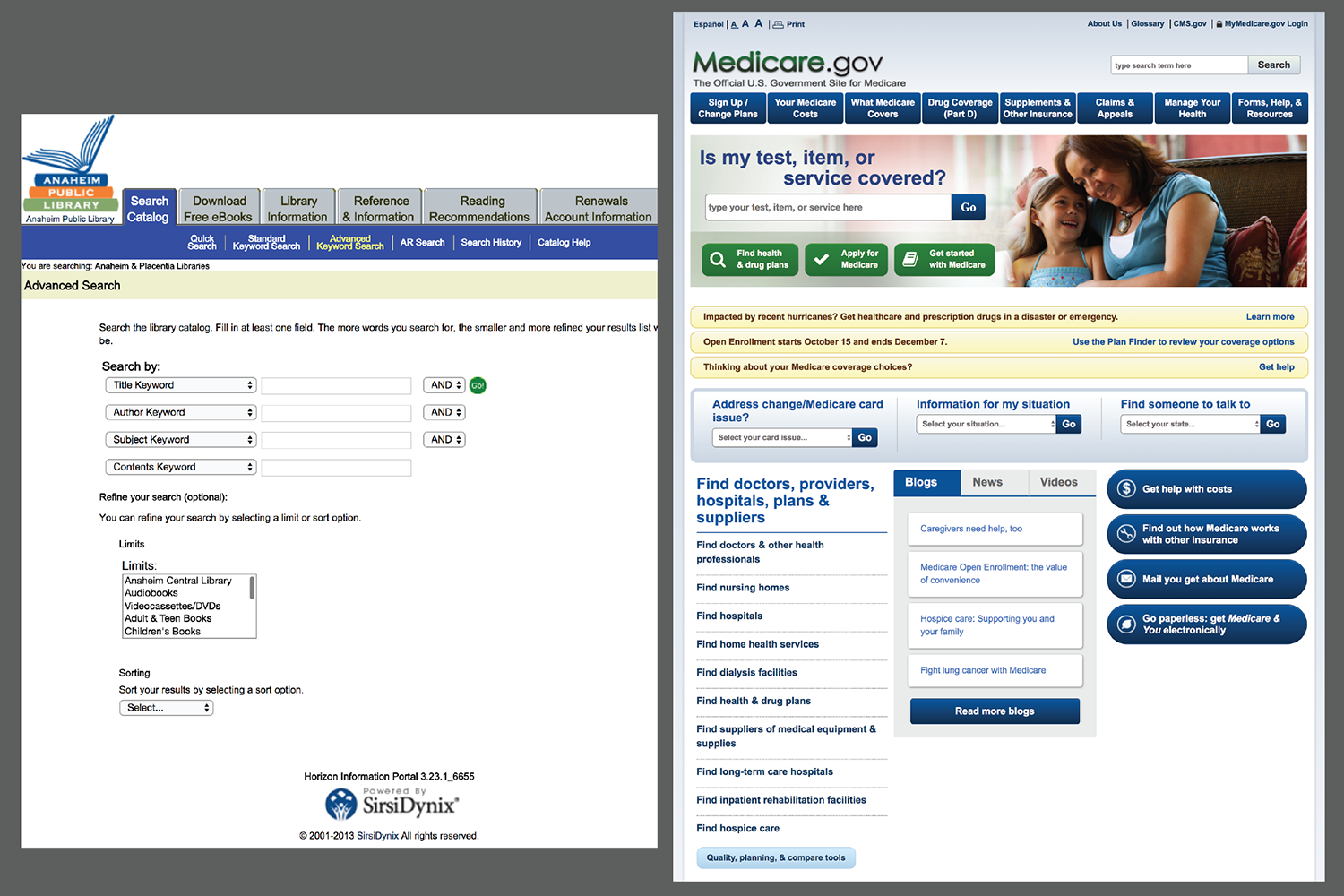 Alongside the accessibility, our secondary focus was to ensure ease of use for different levels of the community to engage. The 420 Support Group began in Los Angeles, but the goal to become chapters in different cities then providing all of the paper & materials for organizers to empower their local communities.
Round 1 Logos
Going into the project it was rather an emotionally driven design. It disrupted a bit of the focus of our design. By buckling down we came to the conclusion of visibility and legibility as our focus. After the first couple variables we realized that accents like script fonts were out of the question.
Round 2
Tony met with us to share his goals. He was on the edge between what he wanted for the logo mark and the logo itself. This is where we also began the branding with his icon ribbon.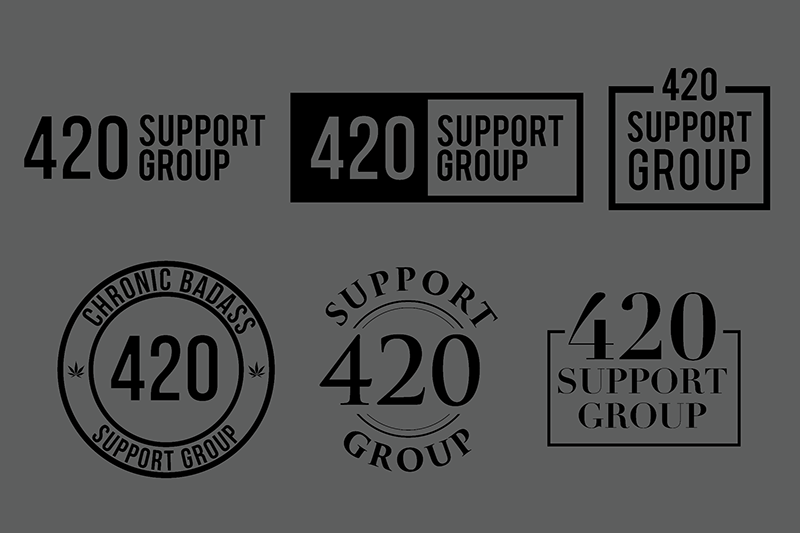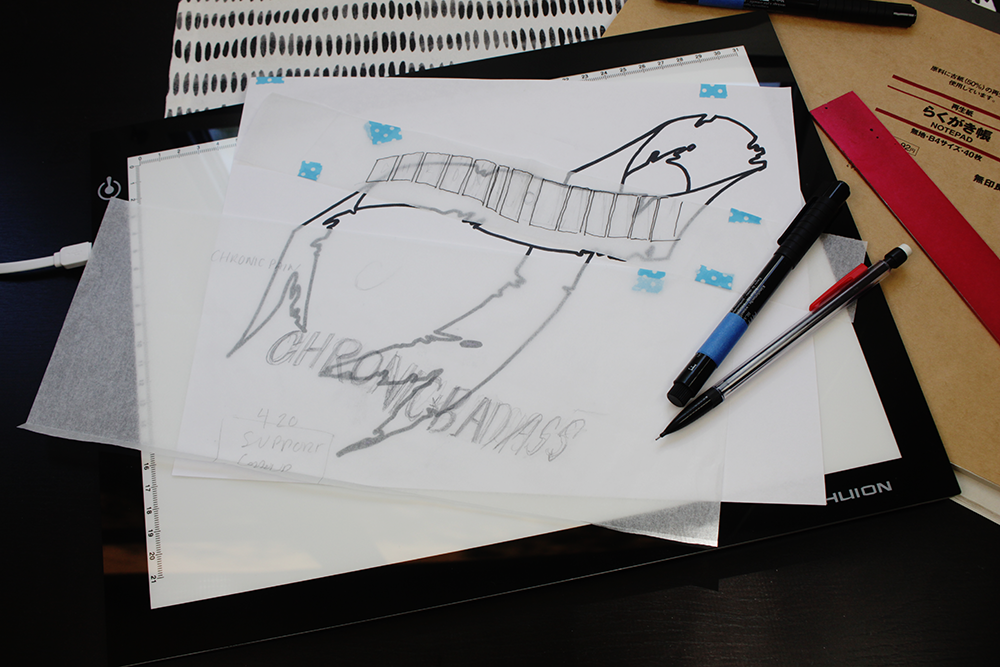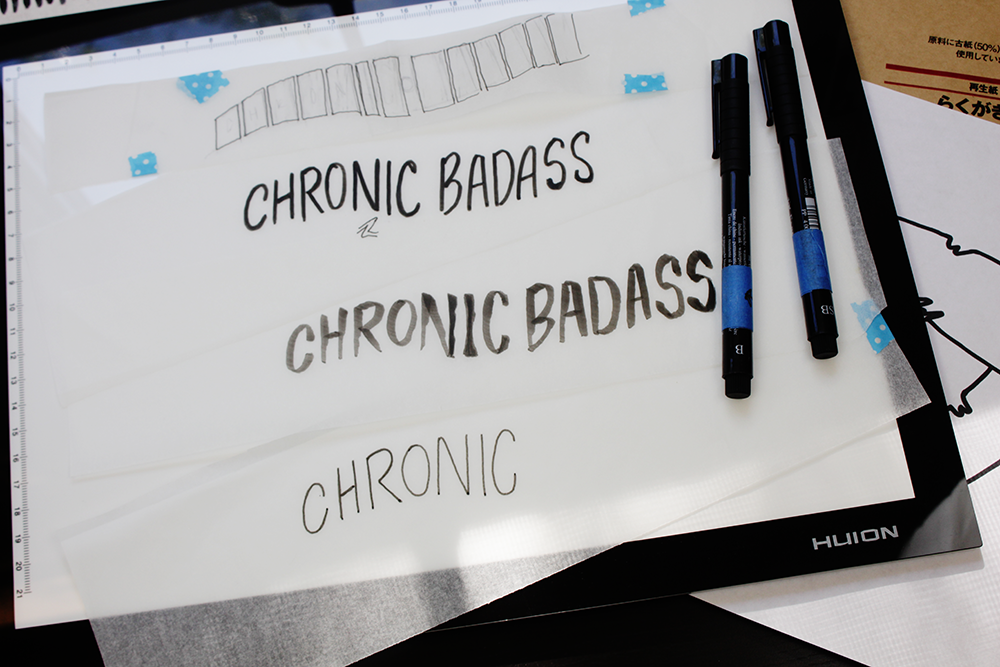 Branding
The very first piece of materials that Tony provided was a long time used design focused on his primary ailment Crohn's Disease. We worked through a few variations of color schemes emphasizing the purple we found in the ribbon and produced his own variation of the design. The ribbon was something that initially was inspired by Tony's love of tattoos. We wanted the hand made feel- so we went with truly hand made marks.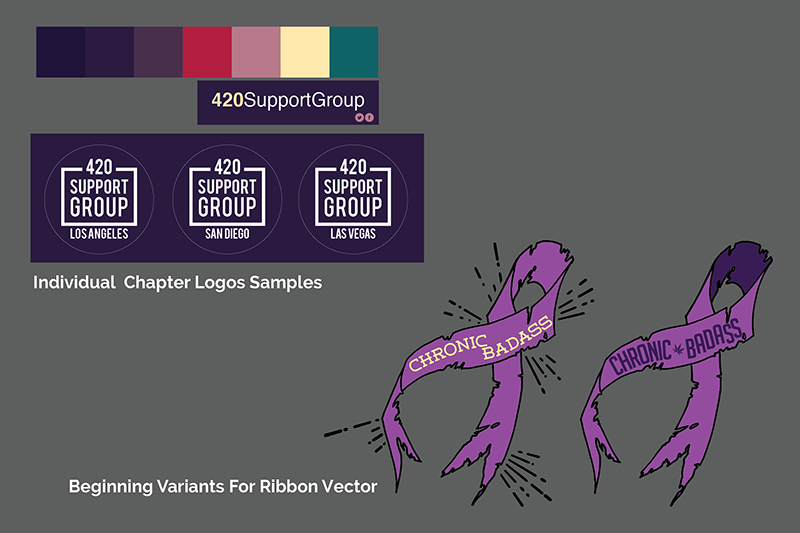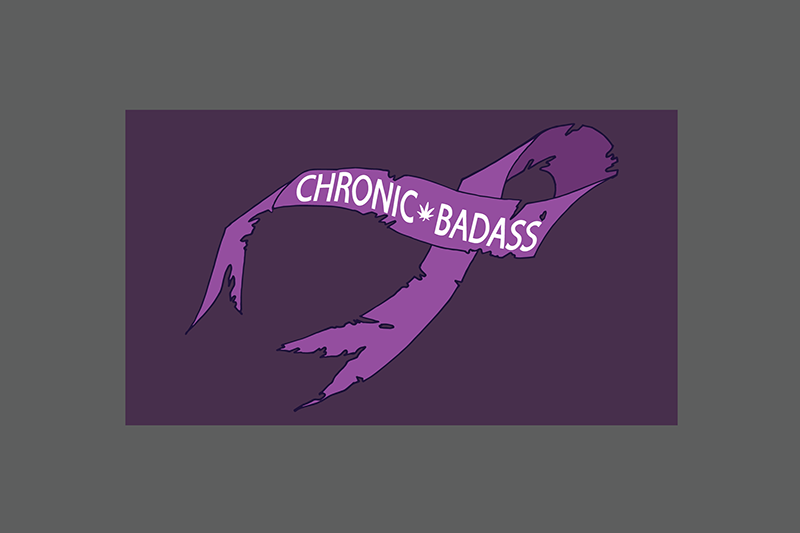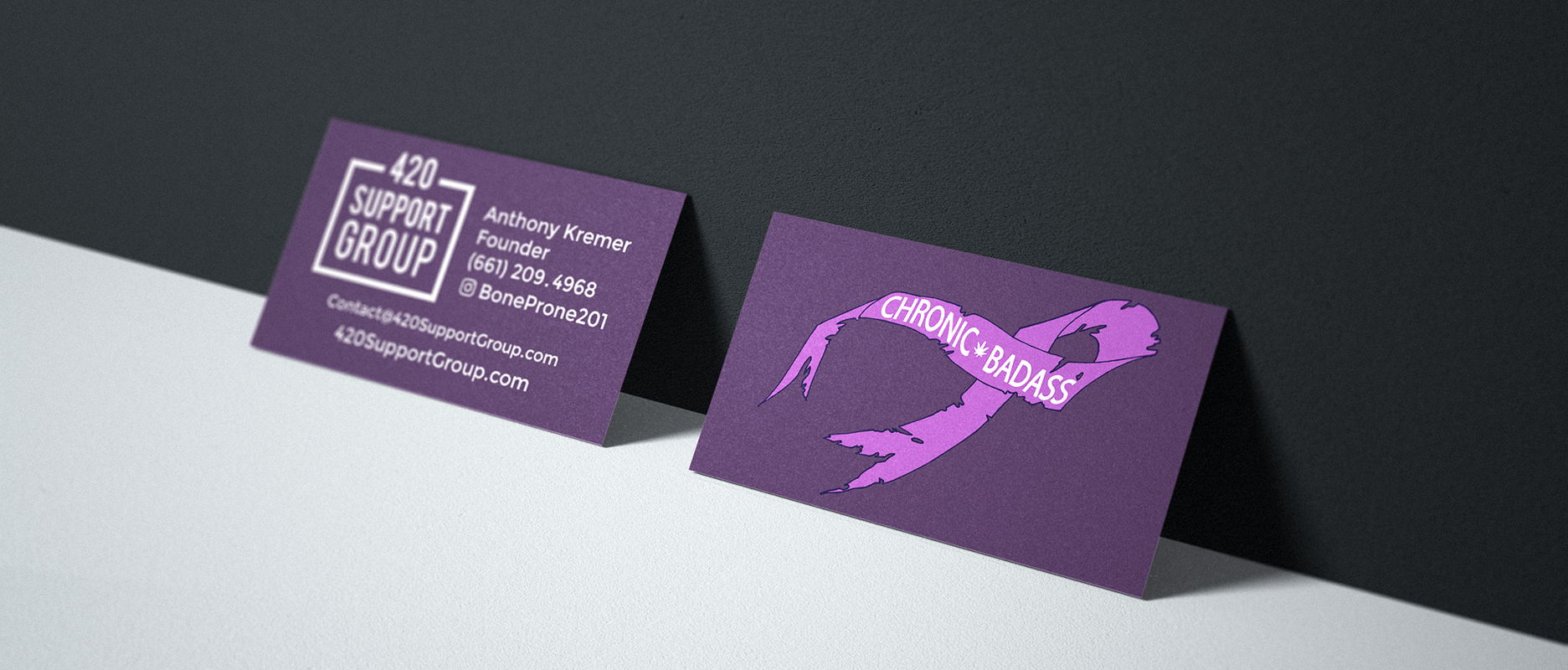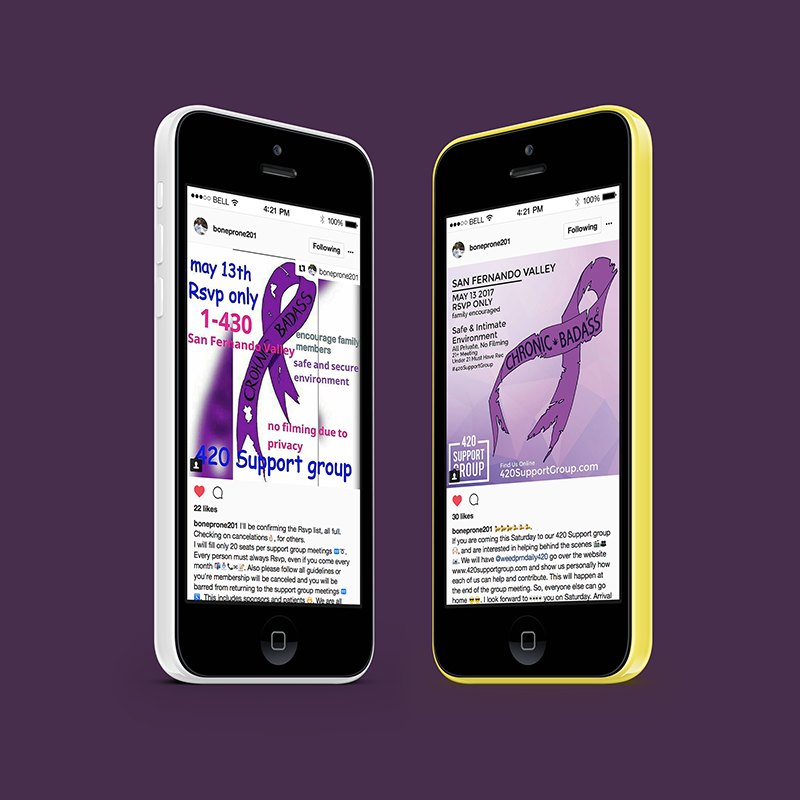 Website
For this part of the process, I worked with Oscar to architect a web community for the support group. I'll pass off this section to him to describe.
When we met with Tony, his main goal was creating a kind of landing page for the support group, while also having a secure and private community for members to participate in behind the scenes. We took the needs of Tony and the group in mind, and set off to work.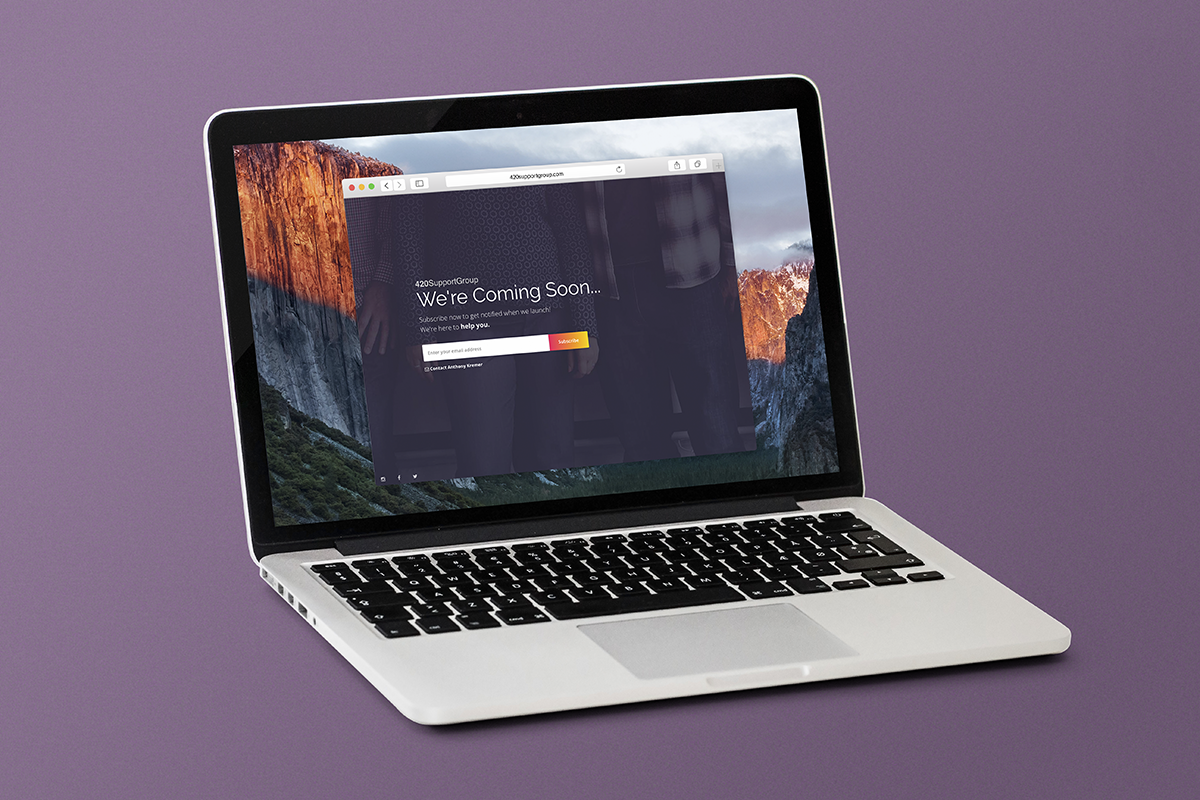 Immediately I created Tony a simple, yet effective HTML landing page announcing the website would be coming soon, as well as an email signup to capture leads. After that was up, I moved on to creating the actual community.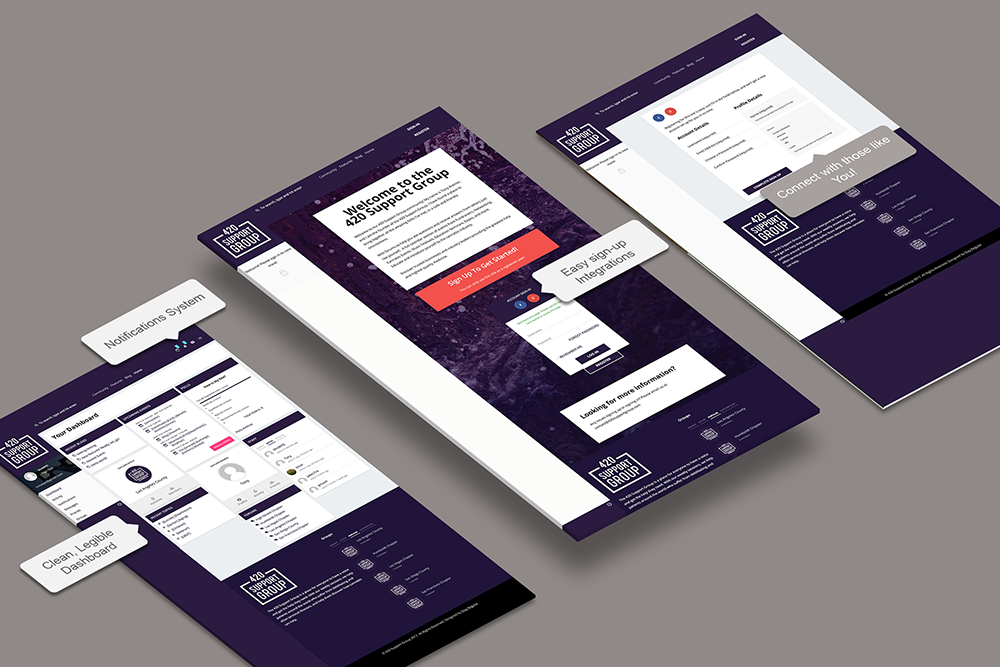 I chose Wordpress as the framework for the project, since it would have the most functionality out-of-the-box that we were looking for, as well as a wealth of free plugins that filled in the other features. Namely, we used plugins like Buddypress to enable community elements (user messaging, activity feeds, etc), and Members to fine tune user permissions. Social login was a must, with a majority of the user base part of the pre-existing Facebook group. And Wordfence offered an excellent security blanket with it's ability to track activity and blacklist by IP.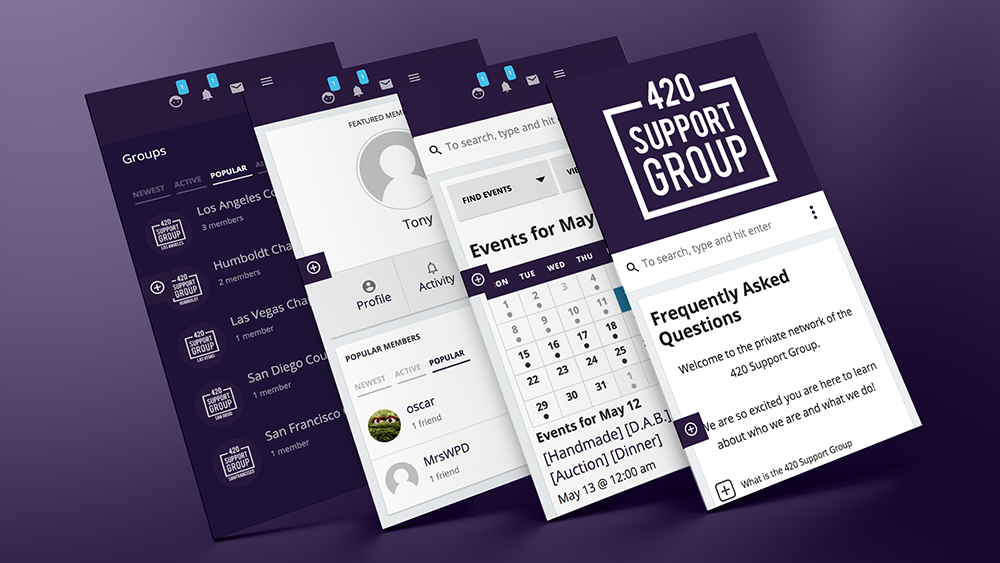 Since time and budget were severely limited, we found an appropriate Wordpress theme that we could customize and rebrand. We settled on Thrive, which immediately gave us a great basis for our interface and styling. It also introduced new plugins to the mix, like a Volunteer system, that allows for chapter members to request help from others.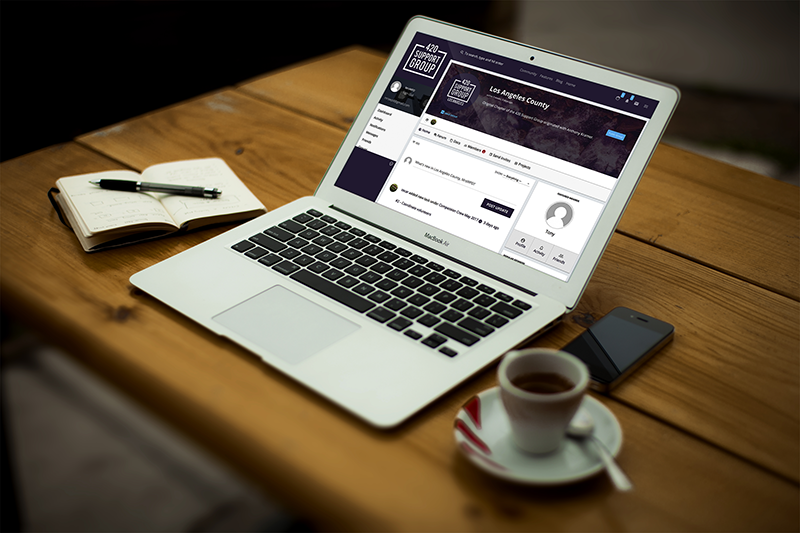 After a bit of branding, filling with sample content, and tweaking the security under the hood – we had ourselves a fully functional private online community.
Social Media
The primary communication network for the 420 Support Group & Tony is Instagram & Facebook. Collaborations & Sponsorships all happen through Instagram and there needed to be a quick and effective way to provide Tony with the tools he needed to make the graphics he wanted when he wanted them. Paired with the software on his phone, I provided base templates for a wide variety of situations.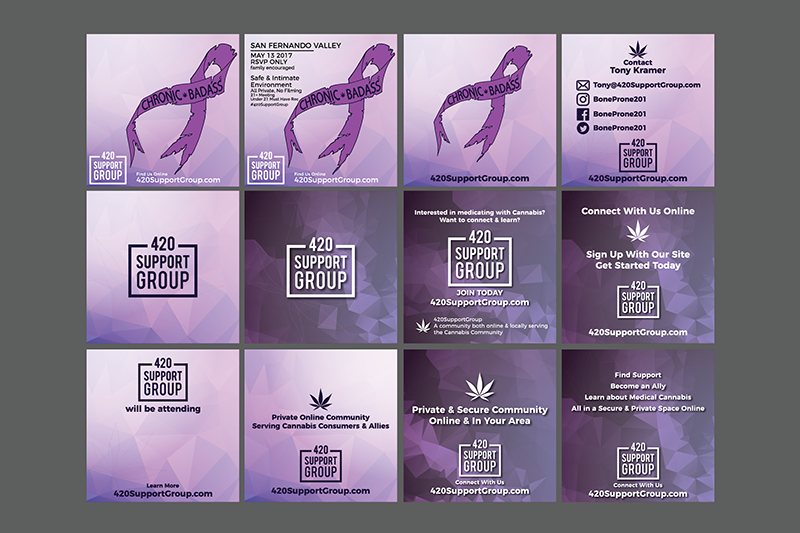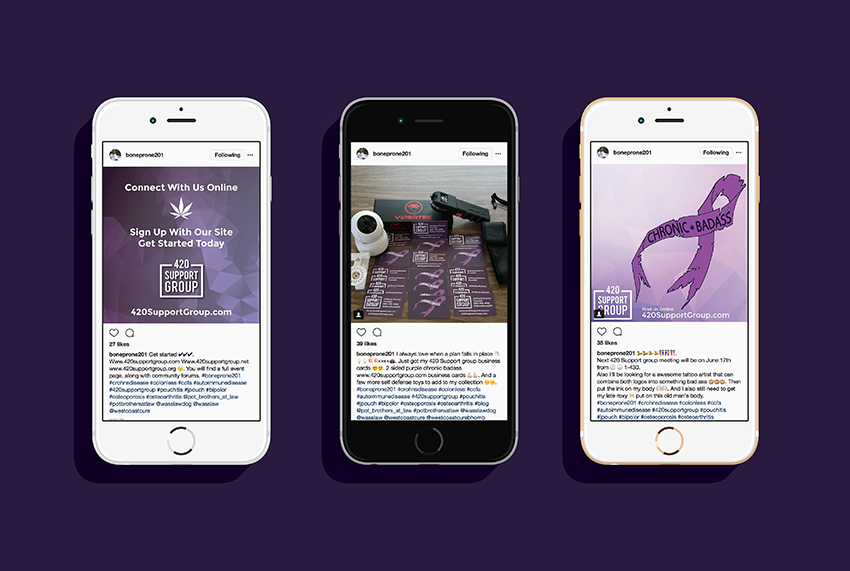 Wrapping Up
We were happy to have the opportunity to contribute to the 420 Support Group, and it was exciting to empower the group with important tools. Our goal with smaller clients is to ensure self sufficiency, and if possible, never require a reliance on a 3rd party to manage their services. By creating our branding package and social media assets, Tony and his team have been able to utilize the resources to market the brand effectively. And with our easy to use web interfaces, managing the community has never been easier.
Looking for help starting your own secure cannabis community? Get in contact with us today so we can start planting the seeds of success.
Stay regular,
Rebecca
---
Further Reading: