The Case for Cannabis Content Creators
Cannabis isn't mainstream just yet.
It's not 2018. There is a lot of hesitancy and fears looming in the marketplace. There will be a portion of the group that will revert back to the black market. It's not a prediction or estimation, I see declarations on feeds every day. Threats of shutting down their businesses or call outs for our "corrupt" system seem defeated, many cannabis businesses are set to fail and fade into obscurity.
Cannabis Content Creators in the early cannabis markets of Colorado & California were the true archivist on the frontline of cannabis legalization and normalization online. Social media avenues like Instagram and Youtube have been very unresponsive to working with cannabis, swinging the ban hammer indiscriminately at legal & illegal practices due to it's federal standing.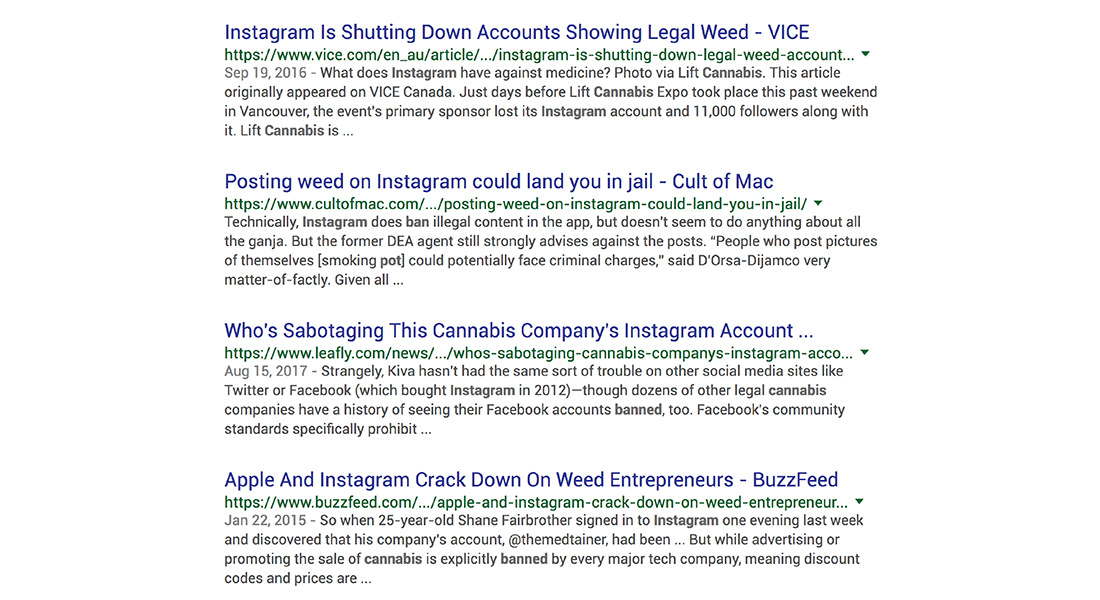 Through content creators such as Dave Warden of the WEED Report, Alice Moon of the once Tastebuds Blog, and WeedPornDaily, documentation of the full spectrum of new products failed or otherwise have been seen in context.
---
The cannabis industry is always coming in and out of slumps at an exponential rate for growth. Every quarter or year we are seeing rises in sales and projections. Brands bubble and burst all the time. It is not only vital to create visibility but to create alternative media for different audiences. Photos on Instagram are okay but they don't create full impact on a wide variety of people. Instagram has made a lot of moves to shift the power of advertising back towards themselves making companies opt to pay to even be visible to consumers.
Social Media Influencers have been a hot topic of debate. Influencers are popping out like photocopies in the Hollywood and New York City model agencies with young adults who just take photos and write nice comments. The Influencer space doesn't stay on Instagram and shouldn't be the only place you're looking for engagement. Due to the social space being so large with all of it's niches and microcommunities it can be difficult to sift through and find publications, bloggers and influencers that are beyond the fluff.
Who can you trust?
A key factor to the social influencers presence is the trust they have gained through their actions and viewpoints shared on their networks. It's not about buying views, if someone views a commercial ad prior to their favorite youtube videos that they have zero interest for, they are more concerned about waiting or maybe even wasting their precious data on a frivolous consumer advertising model, maybe they will remember you but not always for the right reason.
WeedPornDaily is our main cannabis publication project on our Stay Regular network that we have spent the last 8 years building a foundation on Tumblr, Youtube, and our own website (because who can you really trust but yourself hosting?) building a foundation and community network for our super stoner audience. We were deleted 3 times from Instagram with WPD. We truly focused on Tumblr, our first home. The community was all about experience and learning. It was a great hot spot for discussion.
WeedPornDaily then expanded to streaming on Twitch, our Podcast now on iTunes & Stitcher, even getting invited by Russ Belville to join 420Radio.org!
CannaOil Co.
While building up our network many different brands have tried to collaborate with us and one in particular- CannaOil Co, was particularly responsive to our opportunities.
We were contacted by CannaOil Co to see if we were interesting in receiving some free product in the mail. After a disastrous first delivery, we finally got the product in our hands on round two! Yes!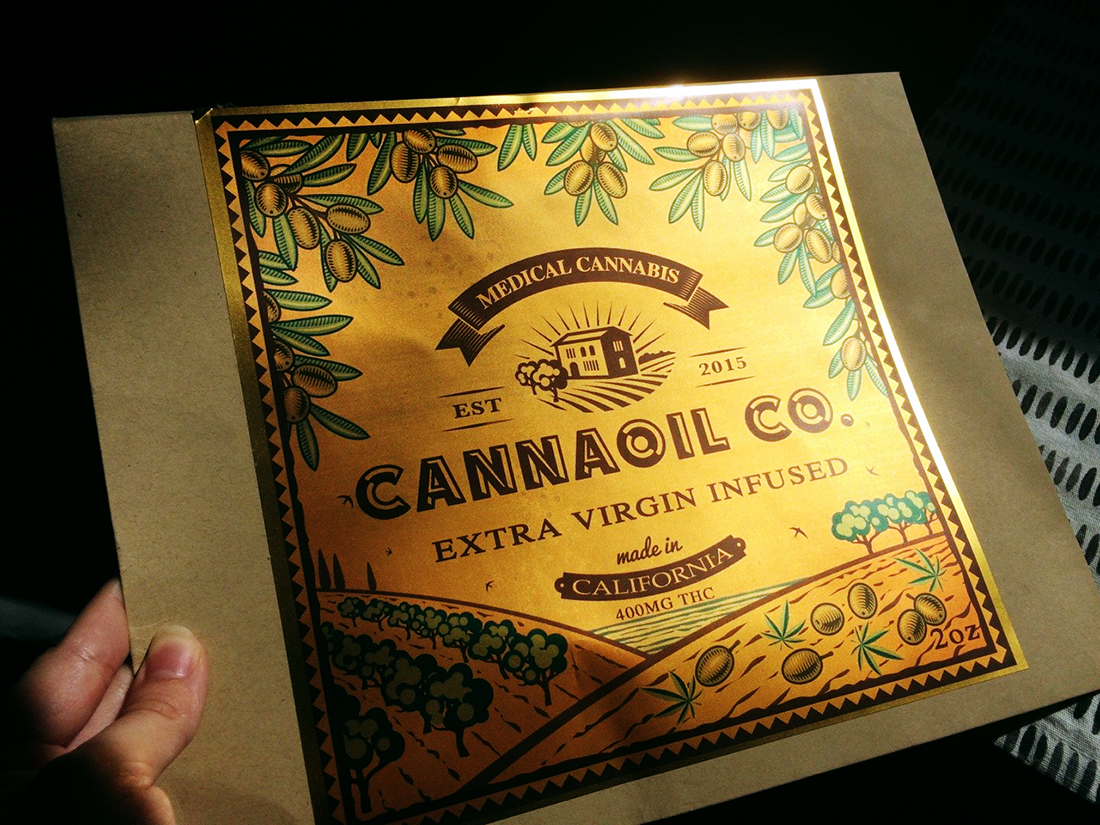 One of the major tiffs we have online with cannabis brands is that they never produce accurate documentation of their product. Cannaoil Co did their best to provide us with what they could on their end. Nothing more than a beautiful wood spoon, a sample bottle of their oil as well as a new launch product sample.
As always we first take product sample photography to document it for our viewers and utilize for future projects.
---
Providing as much content as possible.
When we finally finished all of the documentation the last piece was an unboxing video to kick off the launch of coverage.
After our unboxing we finally set out recipe hunting. We wanted to make stoner recipes that were fun and relatively easy, picking simple & easy to source ingredients.
After our videos were out on our main channel, we spread them amongst all of our social media networks. The videos were also segmented and uploaded on Instagram & Twitter and the longer format ones are uploaded to Tumblr. One of the most accessible products we produce at WeedPornDaily is our treasure trove of gif content for Tumblr as well.
When starting out on Tumblr we produced well over 1100+ gifs for the [cannabis] community. (Find them in our archive on Tumblr or check out about 795 of our gifs featured now on gfycat for easy sharing! ) This spanned from movies, documentaries, cartoons- anything with a little canna-kick to them. Just like every social network is different so is the behavior of content on each network. Now, gifs have a life of their own on Twitter, iMessage and even Reddit but all kinda different and all necessary to understand before you post.
We released our gif content to reddit's r/gifrecipes a page I visit often for quick recipes. The gif sets that were normally on tumblr we were able to successfully migrate to gfycat and twitter.
Alongside the videos and gifs anyone could visit our WeedPornDaily site to find our recipes ( X and X).

Unfortunately after a few months of promoting our work to our communities, Cannaoil Co was no longer updating any of their social media. They have not made any contact with us after our initial contact. We still recommend Cannaoil Co to our friends when they visit on Fridays for pizza lunch dates, a great quick drizzle for a solid body high and taste. Maybe one day we will be able to buy an actual bottle? We haven't located them in a local store but we recommend sampling the nice warm buzz of the edible.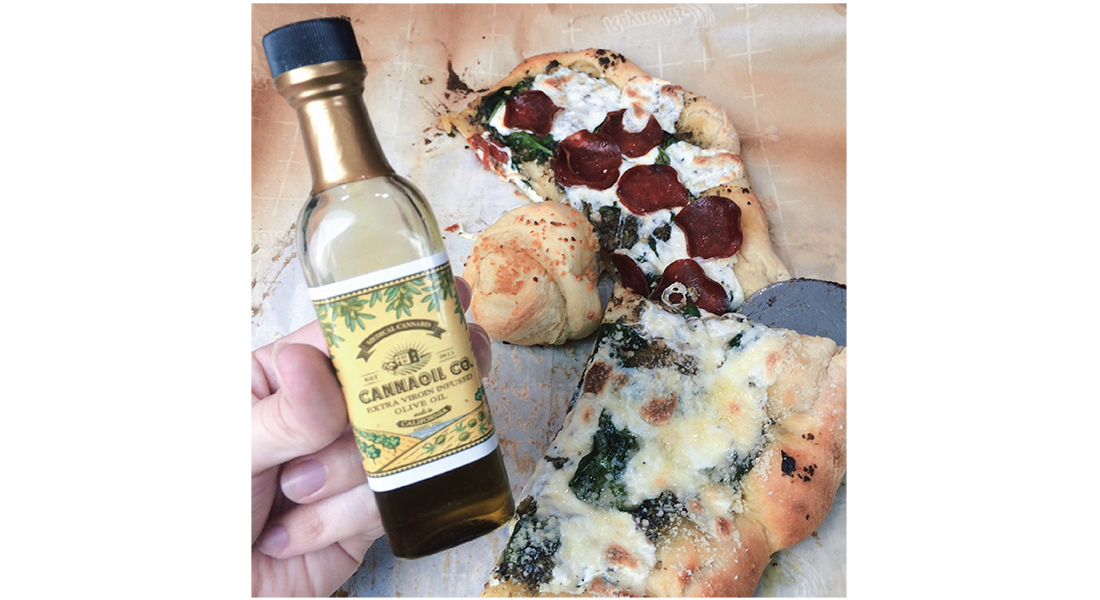 ---
The cannabis industry will continue to struggle well into 2018 in California adapting and learning. If you have a product you have been interested in trying but haven't pulled the trigger, now would be the time to get your hands on it before it's too late. Products like larger dosed edibles or nitrogen-filled can sealed cannabis have a limited shelf life as more and more storefronts are tidying up for the legal recreational adult market.
If you're looking for more representation online or assets to better present yourself to the ever growing cannabis market, please reach out to our team and our publication WeedPornDaily, and see what content we can collaborate on.